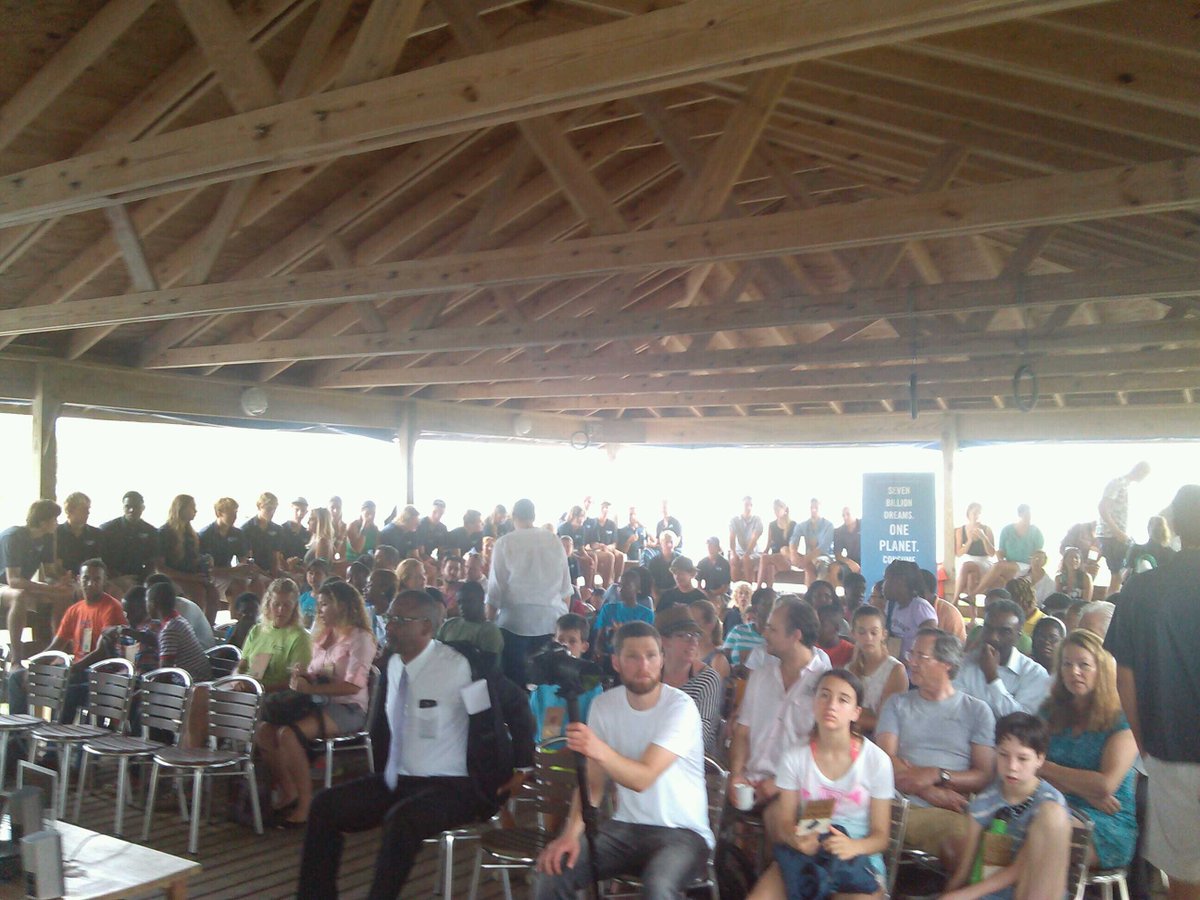 Today has been an event filled day here at CEI. We held many from around the world to celebrate our love of nature and living sustainable. People from all over the world such as Africa, Canada, Germany, Switzerland, and Bahamians came together in one spot to learn about how we all are connected through our love of the water.
We have been graced by the presence of people such as Marcus Erikson and Anna Cummins, Co-founders of 5Gyres. The ever majestic Celine Cousteau, guests from United Nations Environment Programme UNEP, Bahamas Plastic Movement, and Jack Johnson.
Yes…THE Jack Johnson. And he was officially signed in as the UN Ambassador of Goodwill. How awesome is that? Something as powerful as this, captured right here in Cape.
The Minister of Education of Science and Technology, the Honourable Jerome Fitzgerald was here as well delivering a powerful message in spreading the opportunities that other countries and private institutions have with their students to Bahamians. I was touched by his words in going out to other places, meeting new individuals, and networking to bring back knowledge for us, the people.
Another familiar face today, Kristal Ambrose. She is the founder of BPM, Bahamas Plastic Movement where her goal is to rid The Bahamas of single use plastics by 2020. She gathers her inspiration from working at Atlantis on Paradise Island in Nassau, New Providence. Here she worked with the Turtle Sanctuary. Over a period of time during her stay there, she noticed that one of the turtles would keep to themselves and barely ate. Upon calling the vet to come in and check to see what was the matter, it was discovered that there was a blockage. come to find out, it was plastic. She remembers vividly having to hold the front flippers of the turtle, hearing it cry in agony as they would pull plastic from it rectum.
From then on, she was on a mission to figure out where this plastic came from and how WE can combat it.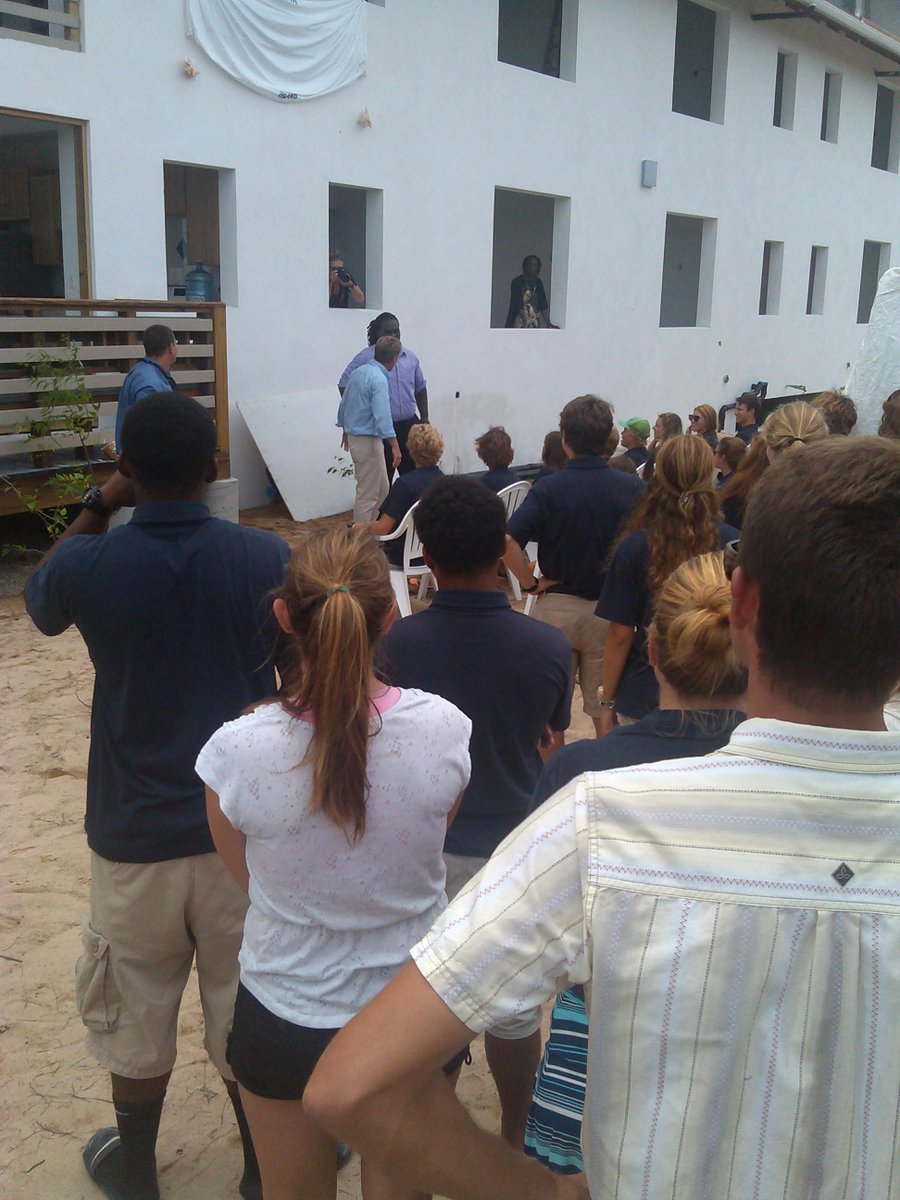 Alexio Brown (familiar name yet?) spoke on behalf of future Bahamian researchers to come during the Ribbon Cutting of the new graduate studies building. He recalls fondly of his time here at Island School as a student, becoming and intern, and now a research assistant at CEI. He strengthens the need for this building for Bahamians to come home to conduct their research in their own backyard.
There was even a fun beach clean up for everyone to join in.
It is happening, slowly but surely, the growing awareness that WE ARE THE CHANGE.
---
Please follow these wonderful people on their respective platforms on their personal Websites, Facebook, Twitter, and Instagram.