Hello everyone 🙂 Once again, welcome to Doc's Last Hurrah! with the Bahamas Field Studies trip and Saint Francis. I am honoured to have helped him these past three years in both his research, and in and out of the classroom activities. One of the last duties I will have for this course is this daily blog to keep everyone who wants to know that you are actually working and not laying up on the beach everyday.
Let's begin with the basics. We are heading to Forfar Field Station in North Blanket Sound, Andros. It is a small community with a few family shops and churches that are walking distance from the station.
In the link above is a sample list of what should be brought during the trip. Many of the items can be split between people such as sunscreen. THE MAX WEIGHT IS 35 POUNDS!! If you go over, they will make you take things out and leave behind.
Do not bring a large suitcase. A simple medium sized, carry-on, or duffle bag and a personal backpack would be the best to bring. Why? We are taking charter planes to Andros. Duffle bags are easier to fit into the smaller portions of the plane and carry-on force you to keep to a limit. Also, we are sharing cabins. Larger bags are not easy to maneuver in and around the cabins.
Bring clothing you don't mind leaving behind. With our trips, we leave behind everything we don't want anymore. From shoes to t-shirts. Everything is split amongst the community. You may see one of our shirts during the trip 🙂
Don't forget about your gear. That counts as well.
 2. FEMININE HYGIENE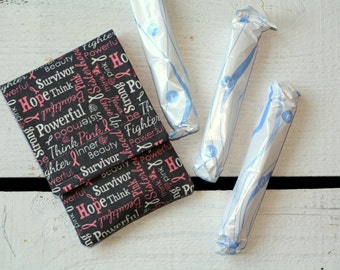 Pack your own. Since we are more or less in a settlement with family shops. There will be one day we will head to a major settlement but that day is unknown at the moment.
TAMPONS are you best friend for this. We are swimming most days and tampons I have found and Claire, Doc's daughter, to be awesome for the water. You do not have to worry about the 'smell' of your period attracting sharks. There has not been a case between that and sharks since Doc has been going down there for 30+ years.
When we are back on shore you can switch to your PADS or PANTYLINERS and go about your day.
So ladies, pack sufficient and a little more than needed with these items so that you can change throughout the day. If we are out on the boat all day, we tend to stop on a cay for lunch. There you can bring a plastic bag, go to the side of the cay, and switch out your tampons. It is not as gross as it sounds. I have done it and many others have as well. The plastic bag will be thrown into the garbage bag and we will take it back to the station to dispose of it properly.
3. SNACKIES
We are on an island. There are bugs and sometimes mice. If you bring snacks, make sure they are in a Ziploc bag and a tupperware container. This would keep the mice away and you can have your munchies.
Drinking water every single day can get boring, so flavor packets are encouraged.
There is a shop that is open owned by Terpy Riley during the evenings starting at 3pm. The lodge closes at 10pm and she closes as well. Everything she has is $2 and her handmade bracelets, anklets, and necklaces run between $12 and $20 (prices may change from the post of this blog). I have seen her make these and each and everyone is different.
4. PHONES
We are travelling internationally. There is poor signal in our area. Call your provider to put your phone on suspension during the trip or find out how much it international fees would be. Often, text messaging and phone calls can be up to $1.50 per text and minute, sending and receiving. It may not seem like a lot but imagine 10 minutes to be $15.00. Makes a difference now.
6. MONEY
Do not bring anything larger than a $20 bill. $1s, $5s, and $10s are the best to bring with you. Bring enough for snacks everyday, handmade crafts from Terpy and the local community, and travel funds. Once you hit Andros, not many stores will take card. It is a very cash to cash environment.
---
That's it for this post. If you have any questions, leave them in the comments below. Check back in another few days for any updates from Doc for the trip.